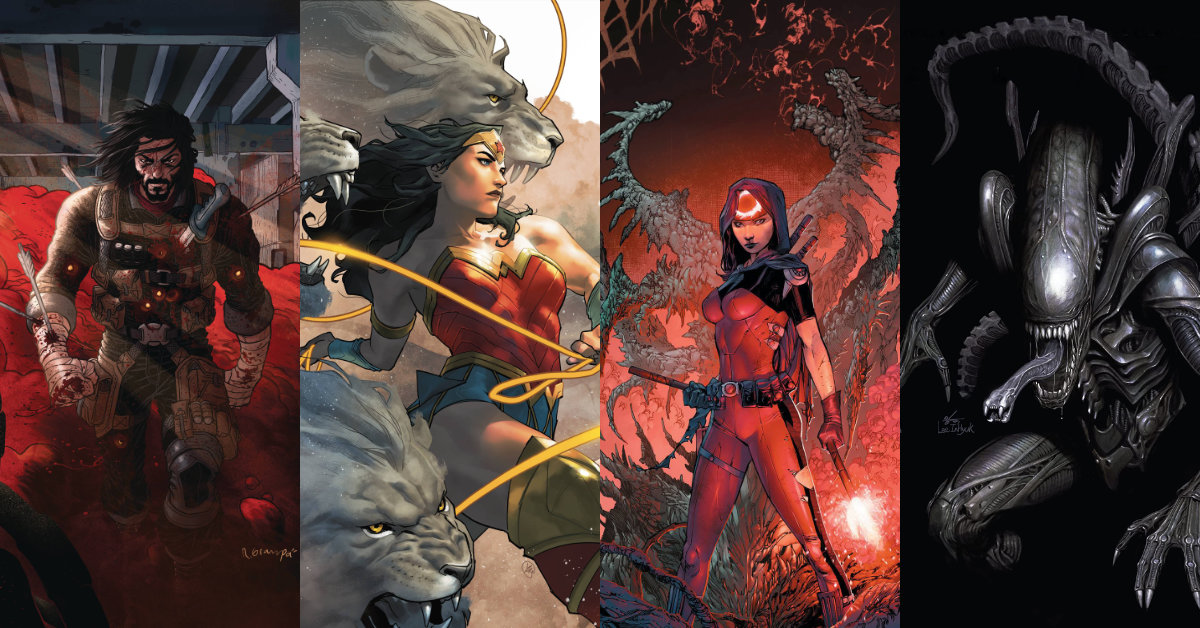 The 100 best-selling comic subscriptions for February 2021 feature new entries for Brzrkr, Wonder Woman, Nocterra, Alien, Suicide Squad, Crime Syndicate, Black Knight, Harley Quinn, X-Men, Black Hammer, Teen Titans, Swamp Thing, Deadpool, Radiant Black, Proctor Valley Road, Joker, Iron Fist, Carnage, Star Wars, Blade Runner, Spider-Man, Children of the Atom, Deep Beyond, Batman, King in Black, Firefly, and Superman among others.
The other titles starring in the chart include Buffy the Vampire Slayer, 2000 AD, Captain America, Avengers, Judge Dredd, Catwoman, Black Panther, Dune, Fire Power, Justice League, Once and Future, Sonic the Hedgehog, Walking Dead, Transformers / Back to Future, Nightwing, Vampirella, Wolverine, Green Lantern, Iron Man, Red Sonja, and many more!
Follow the links below to find out more about each title and to subscribe.
The Chart